Export Data for Custom Reports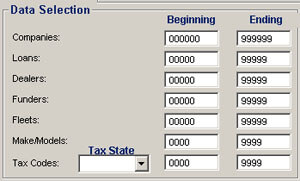 The A.L.S. Loan Accounting and Management System has over 1200 pieces of information stored for each loan account. You can extract every piece of information stored in your database. You can extract calculated information like up to the minute payoffs and outstanding loan account balances. Payment histories, collection, title, and insurance notes can be extracted. The uses are endless!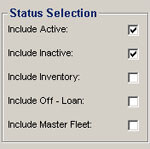 Information is extracted to comma-delimited files (CSV) that can then be used in all kinds of ways. The information can be merged into documents, placed in spreadsheets, and even imported into other database systems. You can generate Data Extract CSV files on the spot or set them up to generate at scheduled times. Information can be gathered immediately, daily, monthly, or at year end.
View Loan Software Features